UPCOMING:
stem to where we grew stuck
September 19th - October 24th, 2020
ft. work by Marvin Luvualu António, Nathan Ivanco, Paula McLean, and Xuan Ye
"The source frees us to depart from something rather than from nothing or everything"
- Sister Corita Kent
So too here, where print, video, sculpture, and sound engage with source material. Yet reference in these works are not only sites of departure. They amplify their source, posing it as a site worthy of return.
Please join us on Wednesdays and Saturdays from 11am-4pm to view the exhibition or, make an appointment by contacting hearthgarage@gmail.com
NOTE: There will be no opening reception for this exhibition.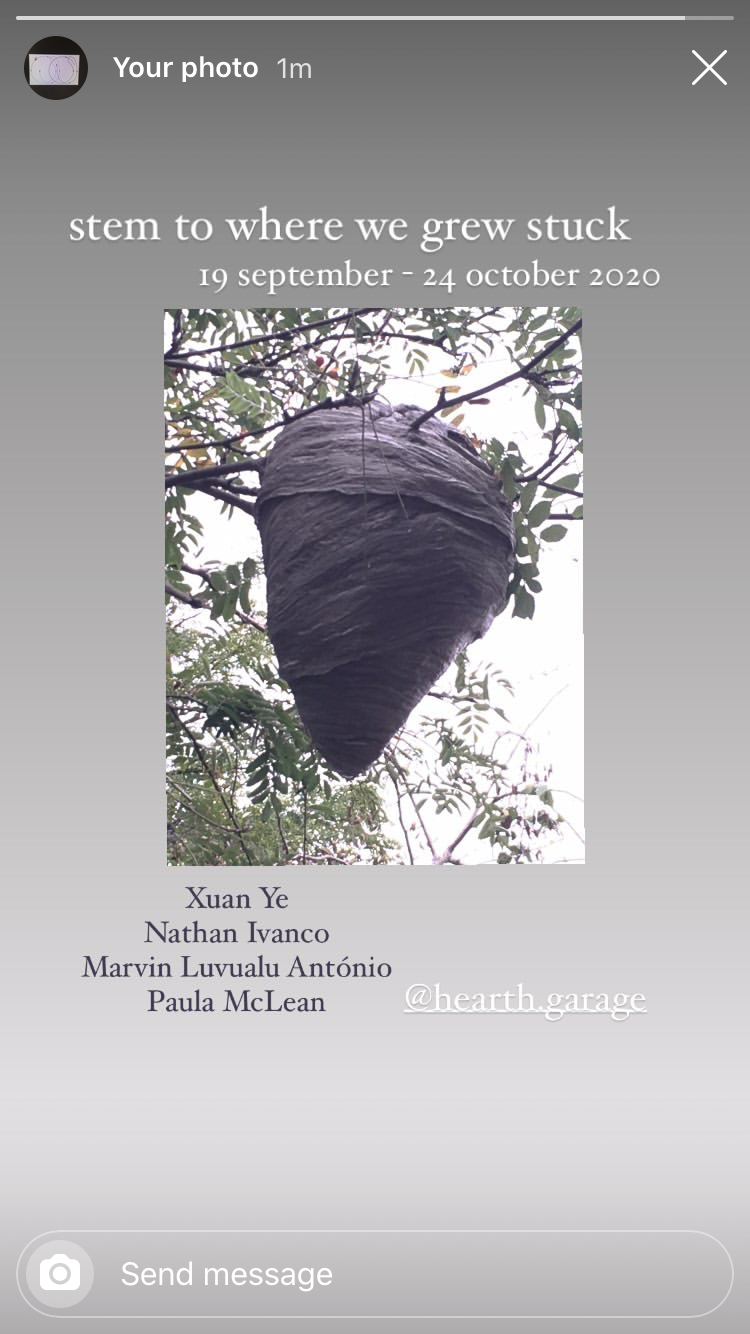 ✹✹✹